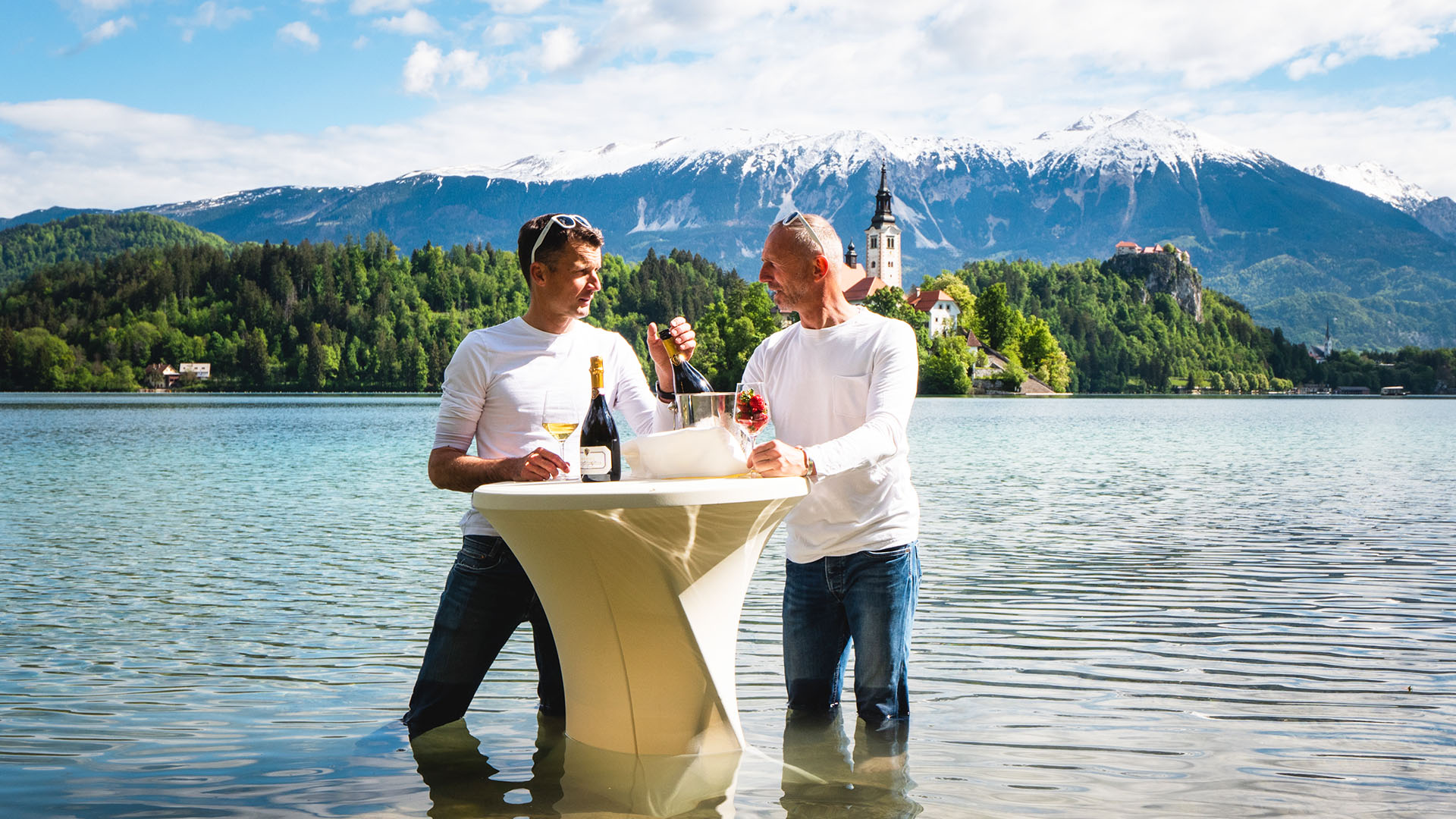 Jani Klemenčič & Miha Pirih
WE, members of different Olympic crews, ALWAYS put the TEAM SPIRIT before the power of the individual.
Read more
REFERENCES
What others said about us and our services?
Polona Lovšin
Riko
Jani and Miha masterfully spread the knowledge and wisdom of teamwork from the lecture room to the boat. Extensive knowledge and experience from their professional sports career, the transfer of knowledge into the business frames, having an exceptional feel for the individual and the group, leadership charm, hospitality, sense of humour, little surprises- they synchronize all of this into an exceptional experience that enables one to internalize the team spirit and creates a feeling of belonging. Highly recommended!
Milena
UKC Ljubljana
This year's gathering in Bled has exceeded our expectations. I was impressed by synchronicity of the rowers, their hard work and contagious positivity. We have learned the basics of rowing in a relaxed atmosphere and beautiful nature.Rowing requires good coordination of the team, which is also an important feature of any good medical team. I could only wish for more similar social events, intended for promotion and strengthening of team spirit."
Jamie Hilton
British Embassy
Insync Rowing gave us a wonderful day, which really helped us build team spirit and a sense of the whole Embassy pulling together. The instructors were great - friendly, welcoming and flexible to our team's needs. I would certainly recommend the experience to others.
Miha Keše
Knauf insulation
Even with 20 years of experiences in collective sports, I was surprised how synchronized a rowing crew has to be in order to succeed and how any deviation from perfection results in a low output and lower boat velocity. We really needed to connect and work in sync, regardless of our knowledge, opinion and experiences in order to »float« successfully. It was the proper kind of team building, the one which really connects the team and on the other hand offers a break from everyday obligations
Tatjana Jurca
PWC
A once in a lifetime experience, feelings of connectivity, beautiful nature, surrounded by the sun and positive energy of the InSync team, has followed us not only on our traditional "away day", but also long after the event. The combination of unforgettable mingling, laughing and relaxed atmosphere with one of a kind teachers and rowing instructors plus all the good will, made our day unique. For me, as an event planner from PwC, there is no better confirmation than the satisfied looks and smiles on the faces of my colleagues, for whom this experience was a great update to their interpersonal relations. The rowing adventure on Bled Lake in the calm of nature and idyllic water has relaxed our bodies and gave us strength and inner peace. Boys, once again, thank you for a unique feeling of acceptance and a perfectly performed day.
LOCATION
Synchronization of your team takes place on Lake Bled,
where participants step on the path of many Olympians
and feel the pulse of creating champions.
The beautiful scenery of Lake Bled,
which is one of the most popular
and at the same time the most beautiful rowing venues in the world,
will inspire your group
and stimulate the work mood.